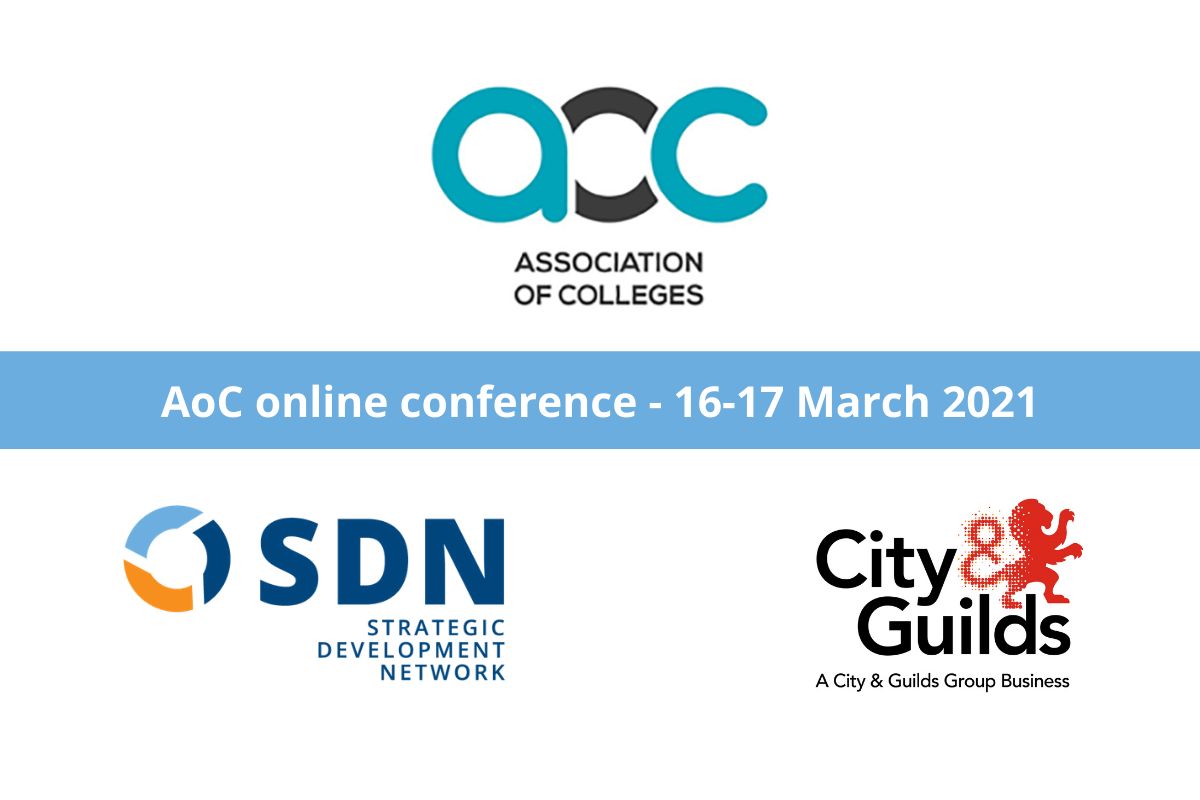 The AoC, in partnership with SDN and sponsored by City & Guilds, is hosting an online conference open to all training providers, that will explore how to improve and adapt apprenticeship delivery now and into the future.
Content
Taking place in March 2021, the event will offer a mix of practical and strategic sessions that will focus on four key themes:
Aligning your curriculum offer with the ever-changing talent pipeline needs of employers
Maintaining and growing long term relationships with employers
Technology in apprenticeships now and in the future
Developing your apprenticeship staff and team ready for the future
Dates and times
Part 1 – Tuesday 16 March, 09:30 – 12:30
Part 2 – Wednesday 17 March, 09:30 – 12:30
What next?
For further details, prices and to book, visit the AoC website.