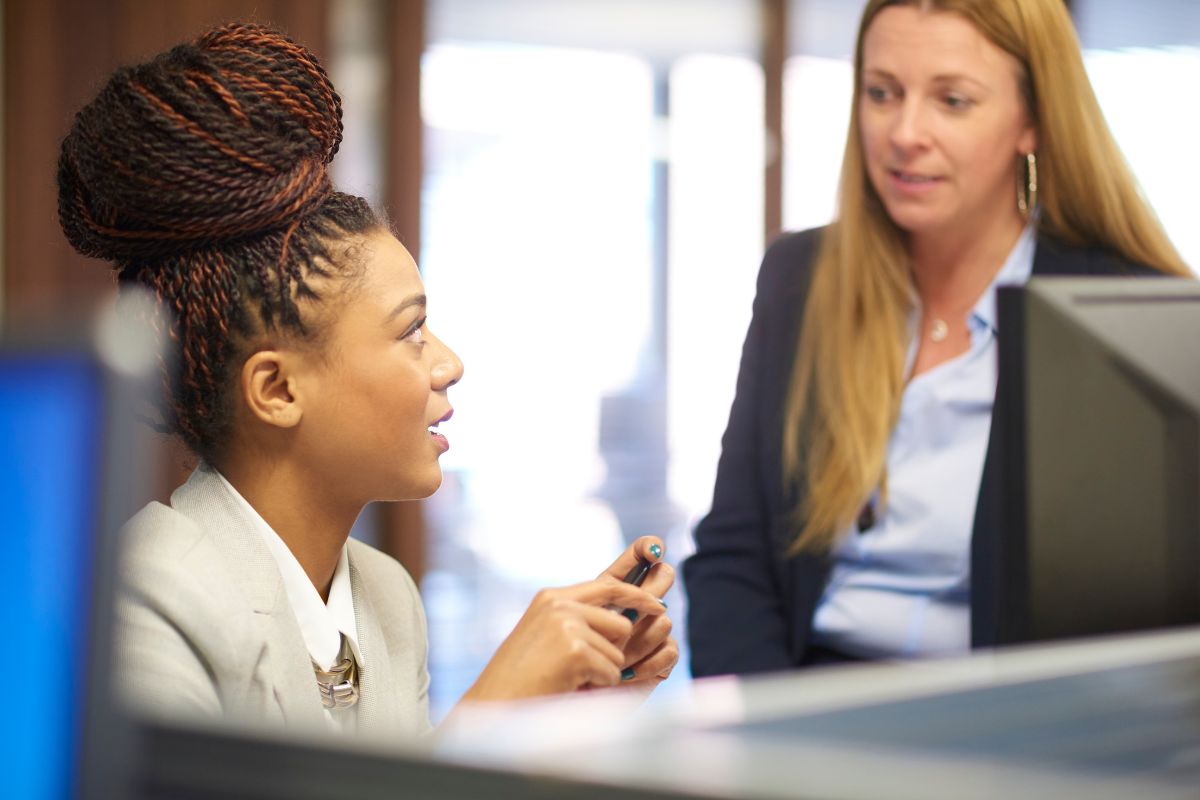 Preparing to deliver Traineeships ready for February 2021
Intensive CPD programme
Monday 11 January – if you've submitted a bid to deliver the government's £65m Traineeship programme, this is when you will hear if you have been successful. That leaves you just three weeks to set-up and start your programme.
It's high stakes. If providers underperform in the first six months (starting 1 Feb), it will likely impact on your ability to secure a future allocation from July 2021.
That's why – starting in January – we're hosting a series of intensive CPD sessions to give you practical guidance, tools and confidence to establish and grow your Traineeship offer.
Led by a top team of Traineeship specialists, the programme will include 5x 2hr interactive sessions, taking you through the different areas you will need to consider:
1. Designing an effective curriculum and programme of learning – (Thursday 14 Jan – 2-4pm)
2. Strategies to establish and grow your engagement with employers – (Monday 18 Jan – 10-12pm)
3. Assessing learner needs and supporting learners on-programme – (Thursday 21 Jan – 10-12pm)
4. Funding and compliance – having the right systems and process in place – (Wednesday 27 Jan – 2-4pm)
5. Assessing and improving the quality of your provision – Week commencing 29th March (To be scheduled / agreed with all delegates during programme)
Each session will be practical and interactive, with a limited number of delegates. You will come away with models, tools and actions to help you quickly develop a high-quality programme.
Securing a place
With timescales so tight in January, we are asking providers to commit now, so the content and materials can be developed. If you are not successful in securing a Traineeship contract, we will provide a full refund.
With the need to deliver at least £250,000 of Traineeship provision in six months, and the longer-term opportunities it could bring, it is worth investing in to get it right.
The cost of the CPD programme is £695+vat. This includes 10 hours of online interactive training, materials, tools and support.
Secure your place with a £250 + VAT deposit. Payable online.
If you have several staff who would benefit from joining the sessions, do contact us and we'll let you know the most cost-effective way of accessing the support.
Who is this for?
This offer is open to all who have applied to deliver the expanded 19-24 Traineeship programme. It is also open to those who currently deliver Traineeships, who would like to grow and improve their provision.
Why SDN
SDN are a team of specialists in FE, skills and HE. We've worked with over 1,000 training providers, with a team specialising in Traineeships and ESFA procurement. SDN's support is always practical, led by a team of experienced industry-leading facilitators. Here's what other CPD delegates have said:
"This was by far the best support I have received – SDN were incredibly knowledgeable, professional and efficient. Although there is a great deal to get my head around, SDN made it all seem achievable."
"I found it excellent, I have learnt so much and I am really excited about going back to the business and implementing what I have learnt."
Facilitators
The CPD programme will be led by SDN Senior Associates Anna Sutton and Karen Kelly. Both are former senior managers at the ESFA, with extensive experience working with provider leadership teams, delivery managers, front-line staff and business development teams to set-up and delivery high quality Traineeships.
Alongside Karen and Anna, SDN's compliance specialist David Lockhart Hawkins and quality specialists Louise Doyle/Carole Loader will be providing expert input into Traineeship compliance and quality.
Payment
To keep costs down, payment for the webinar must be made online via credit card (book below). If you are a Local Authority, and unable to book via card, please email us on: events@strategicdevelopmentnetwork.co.uk
Terms and Conditions
The Terms and Conditions (including our refund policy) for SDN events and webinars can be found here. When you make a booking, you agree to these Terms and Conditions (including those who request a booking via email and invoice)
Any questions, please email the SDN events team: events@strategicdevelopmentnetwork.co.uk