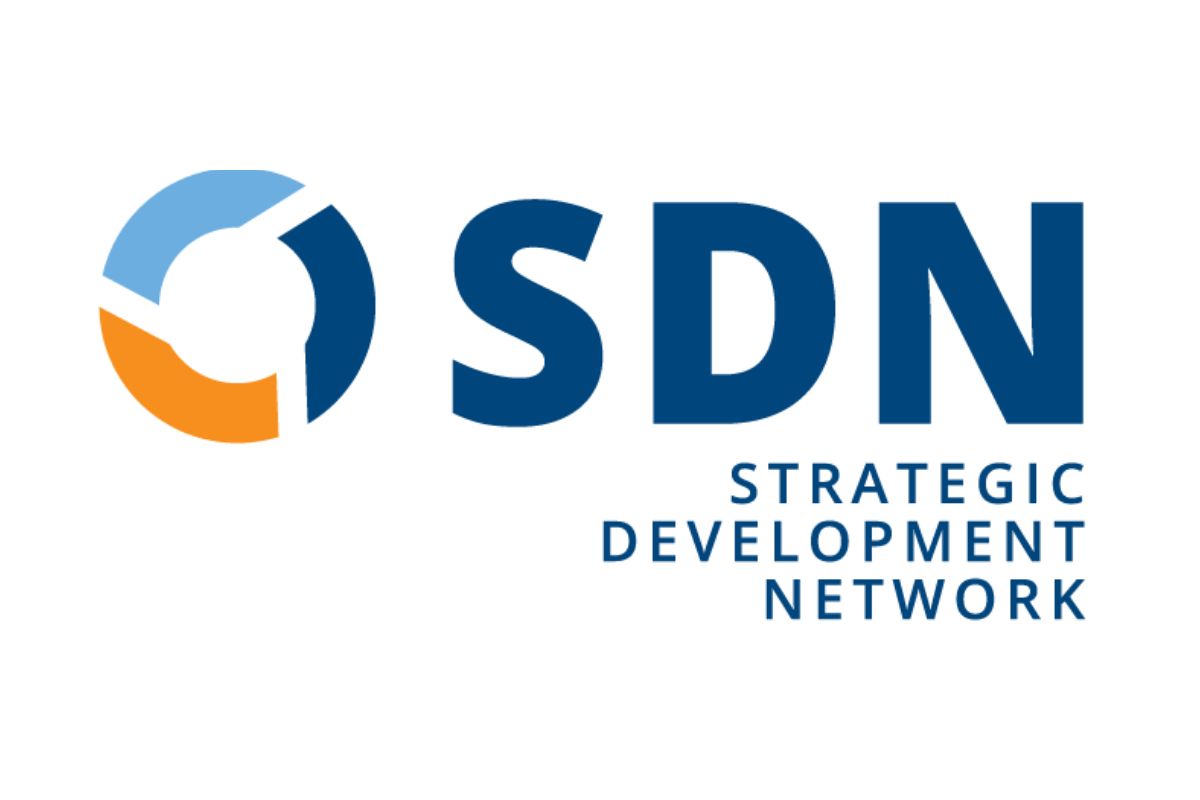 Welcome to our revamped website, which now brings together all our support, CPD and insights – relevant to your organisation – in one place.
Why the change?
SDN has been at the forefront of apprenticeships, technical education and workforce development for several years. We've worked with over 1,000 organisations and 5,000 individuals to help them launch, adapt and improve technical education and build a skilled workforce.
We have had the pleasure of working with a huge variety of clients from employers, colleges, independent training providers, universities, end-point assessment organisations, government and industry bodies.
Our new website navigation now reflects this – so you can search for the type of organisation you represent and quickly find the support and content you need.
The 'How we can help?' page layout
Each page gives:
An overview of the type of support we offer
The impartial, experienced and practical reasons why we are able to add significant value for clients
Upcoming events and practical insights directly relevant to your organisation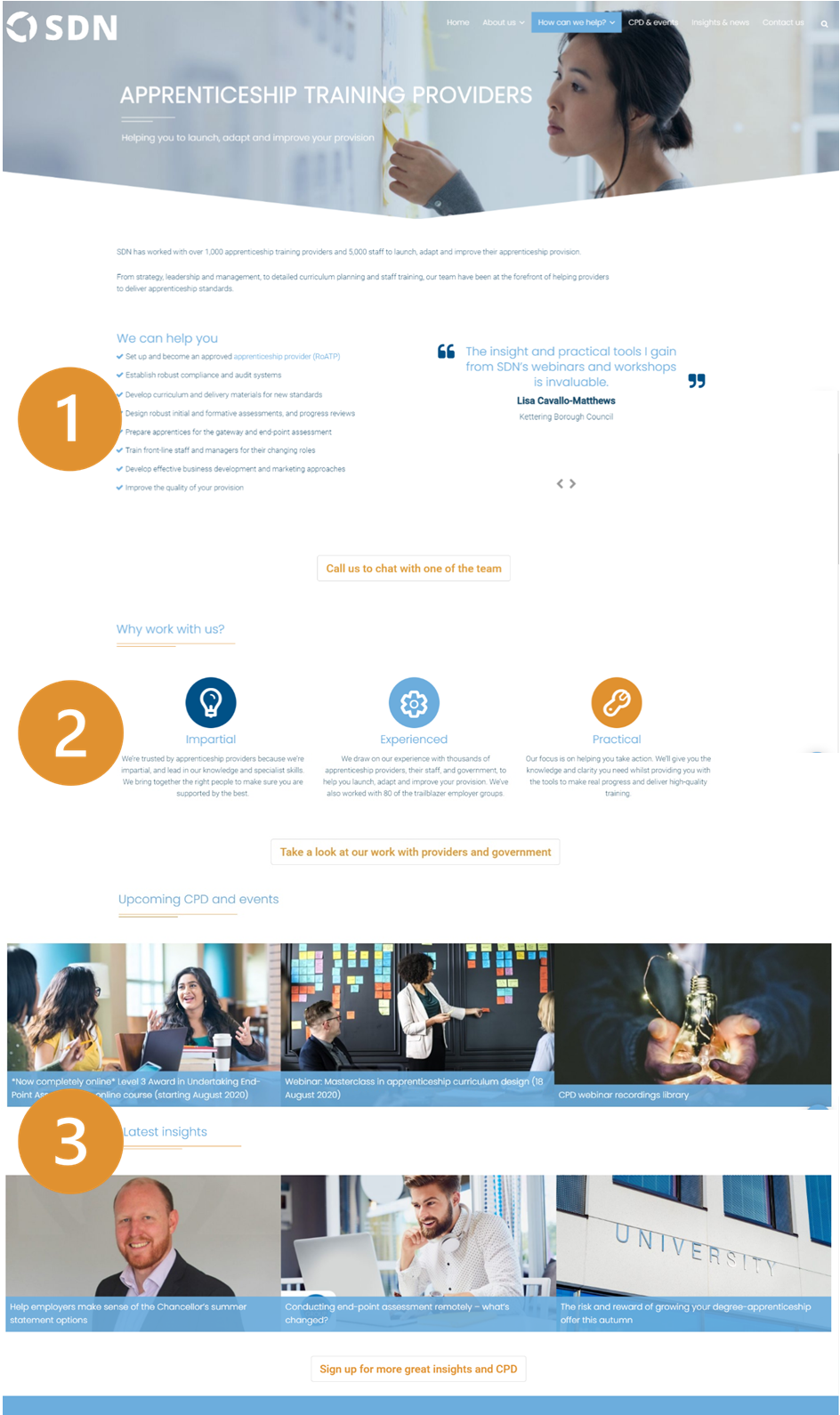 What else has changed?
You can check out our work with government and access all the free resources we've developed!
We've updated our partners page, so you can see the quality of all the organisations we work with too
What's staying the same?
Our CPD and events page is still in place, including our webinar library (in fact, it's now in the top menu, so easier to access).
We're still posting up regular insights and effective practice through our blog
Do also say hi to our growing team of specialist Associates (the real brains behind what we do)
Can't find what you're looking for?
Do drop us a line and we'll signpost you to the relevant content.