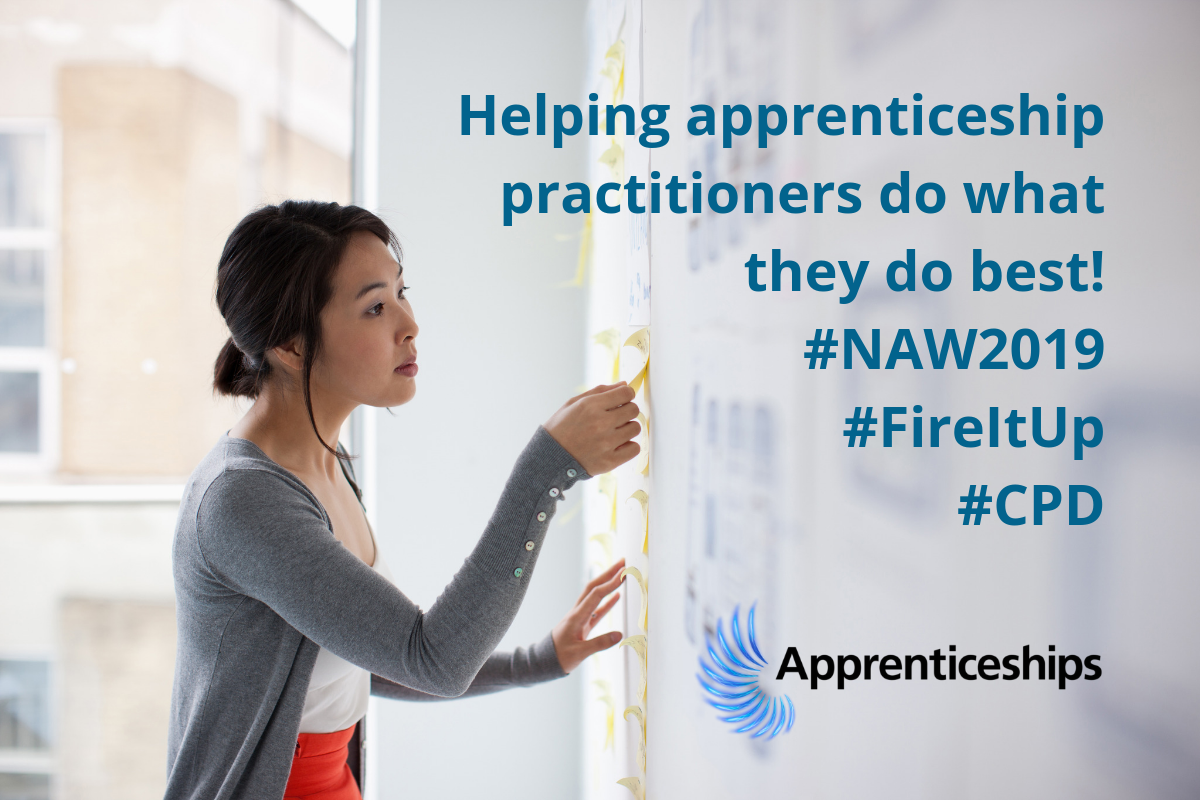 Apprenticeship trainers up and down the country do an amazing job, supporting apprentices to learn, grow and succeed in their chosen career. But we also know, with the introduction of standards, that the role of the apprenticeship trainer is changing.
So, in the spirit of #NAW19, we thought we'd put something together from our growing library of effective practice, to help apprenticeship trainers #FireItUp and continue doing what they do best…
Here's a selection of our key insights from the last eighteen months, that draws on our work with 1,000 apprenticeship organisations and 5,000 practitioners, to help you get to grips with the new landscape and keep delivering high-quality apprenticeships in future…
Starting to deliver apprenticeships
The changing role of the trainer-assessor
Developing your curriculum for apprenticeship standards
On-programme assessment for apprenticeship standards
Preparing for the Gateway
Under the bonnet of end-point assessment – and what it means on-programme
To receive insights like these on a regular basis, sign-up to our mailing list here.
Breakthrough the noise…
If you want up-to-date and engaging insight, tools and actions to continuously improve your practice as an on-programme apprenticeship practitioner, why not join SDN, and our partners, at our Apprenticeship Breakthrough Conference in Birmingham on 29 April 2019?
This affordable apprenticeship conference is specifically aimed at on-programme trainers and helps you understand how end-point assessment impacts on your role.
For more details and to book, visit our Apprenticeship Breakthrough Conference page.