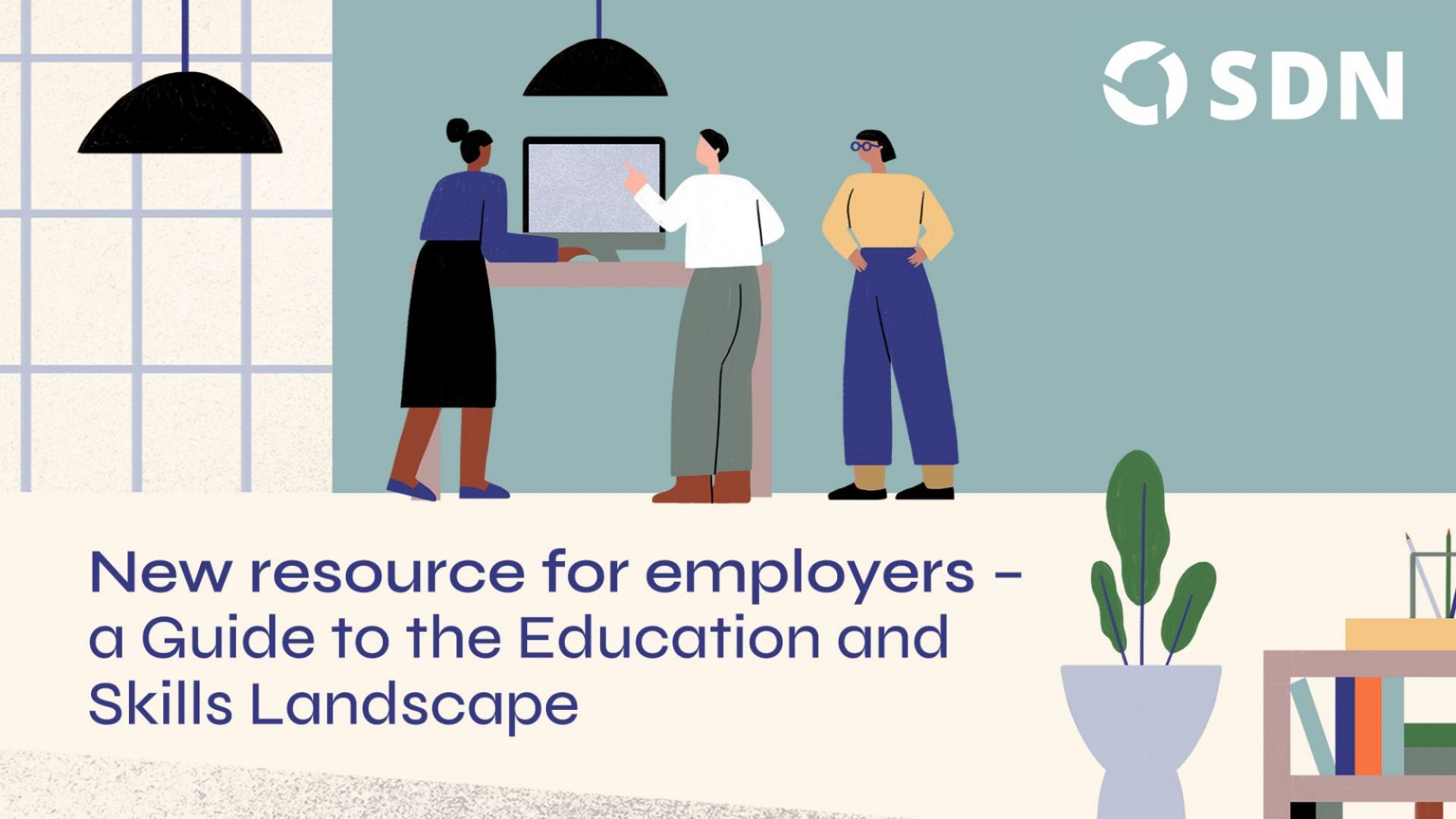 We're pleased to announce our involvement in a new national programme – The Education Landscape! We'd love to tell you more about it…
Colin Bentwood, Managing Director, SDN
"Our mission with Education Landscape is to help SMEs understand and harness the power of education. Education is part of SDN's DNA, so we're thrilled that the Gatsby Charitable Foundation has asked us to work with them on this crucial initiative. We'll be partnering with the country's leading national and regional business support organisations to get the message out that working with education is good for small businesses and good for their people. We're hoping to change the way employers talk about and work with education."
Helping businesses navigate the education and skills landscape
The heart of every successful business is a skilled workforce but attracting and developing the right workforce can be challenging.
Getting involved with the education and skills system can be part of the solution but we know, for many businesses, it can be complex to understand. This is where Education Landscape: A guide for Employers comes in.
A national commitment to small business employers
We're committed to helping small businesses find the education and skills landscape easier to navigate. That's why we're sharing Education landscape: A Guide for Employers, which has been developed in partnership with organisations including the Federation of Small Businesses, CBI, British Chamber of Commerce, and IoD, to help businesses across England.
The Guide includes a clear, short overview of the education landscape system, and concise information about the education and skills opportunities that businesses can engage with, and their benefits. There are links to further information for the options you want to prioritise.
Download the Education Landscape: A Guide for Employers
Hear from Gatsby
Jenifer Burden, Director of Programmes, The Gatsby Charitable Foundation
"Whether it's careers fairs, industry placements for older students, apprenticeships, or shorter programmes to support upskilling for employees, the need for education and business to collaborate has never been stronger. For a smaller business, however, the breadth and variety of the opportunities can be hard to keep up with, especially for those without dedicated Human Resources or Learning and Development teams.
"This is why we are working with trusted business support organisations to provide small businesses with a clear starting point. The Education Landscape guide explains how SMEs can get involved with education and skills and share the benefits that small business owners have experienced.
Find out more about how the Guide can benefit you or get in touch for more info…