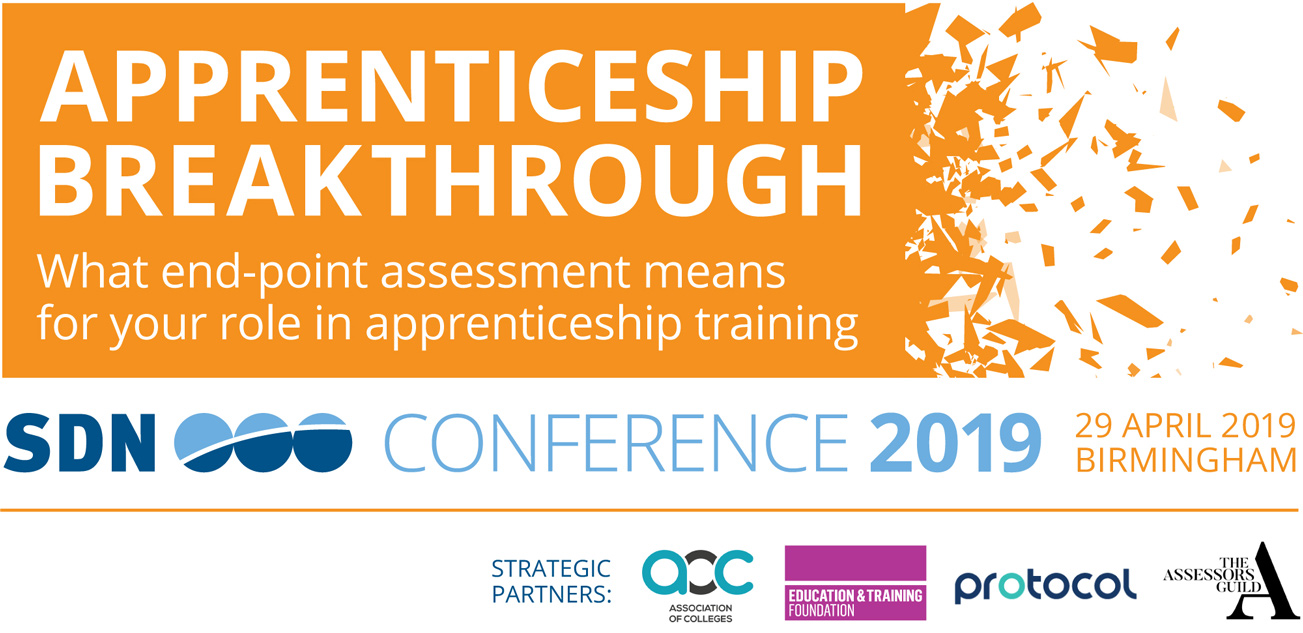 End-point assessment is a fundamental pillar of the apprenticeship reforms. It is different and high-stakes – but what does it mean for on-programme trainers preparing their apprentices for it?
This is the topic of our first Apprenticeship Breakthrough Conference being held on 29th April in Birmingham.
The Conference, for front-line trainers, won't just be focused on policy – it will be practical, interactive, action-focused, and affordable.
Colin Bentwood, Managing Director of SDN, said:
"EPAOs have been anecdotally reporting that up to 50% of apprentices currently coming through for end-point assessment aren't adequately prepared for what they will face. This unique conference will tackle the issue head on, providing trainers with actions and tools to immediately put into practice in their role."
Early bird rates of only £95+vat are available until the end of December. Find out more and book here
We're delighted to have forged strategic partnerships with the Association of Colleges, the Education and Training Foundation, Protocol, and The Assessors Guild, who are supporting the Conference. You can find out more about our partners below and speak to them on the day.
The conference brings together SDN's work with over 3,000 staff from 1,00 apprenticeship providers, as well as our work with 50 EPAOs.
Strategic Partners
Association of Colleges
The Association of Colleges is the national voice for further education, sixth form, tertiary and specialist colleges in England. Their members make up almost 95% of the sector – transforming 2.2 million lives each year. Acting as the collective voice, AoC represent and promote the interests of colleges, and provide members with high-quality professional support services, including training, events, and recruitment. Visit their website for details.
Education and Training Foundation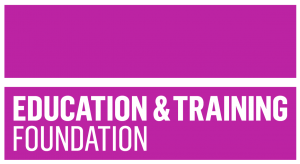 The ETF is the government-backed, sector-owned national workforce and professional development body for the Further Education (FE) and Training sector. Its role is to support the continuing transformation of the technical and vocational education system by ensuring the sector has world-class leaders, teachers and trainers. This leads to ever-improving learner outcomes, a better skilled workforce for employers and a stronger economy, country and society. Visit their website for details.
Protocol

Protocol have been the leading recruitment consultancy to the skills, training and further education sector for over 20 years. Protocol works with further education colleges, training providers, end-point assessment organisations, local authorities, and sixth form colleges across the UK. Protocol offer a complete recruitment solution, meaning they can recruit for roles at every level of an organisation. From senior leadership through to operations, both temporary and permanent – they find the people that make organisations excel. Visit their website for details.
The Assessors Guild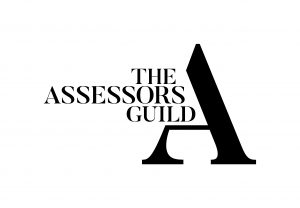 The Assessors Guild is the only dedicated Professional Membership Body for Assessors in the UK. Our Professional Standards and Code of Conduct aim to bridge the gaps in the knowledge, application and behaviours required of Assessors to foster improved quality, consistency and expectations in the sector. The Assessors Guild is dedicated to highlighting and raising the role of the Assessor through exposure to quality assured learning resources, courses, implementation of CPD recording, networking events and the maintenance of relationships with members and sector stakeholders. Visit their website for details.