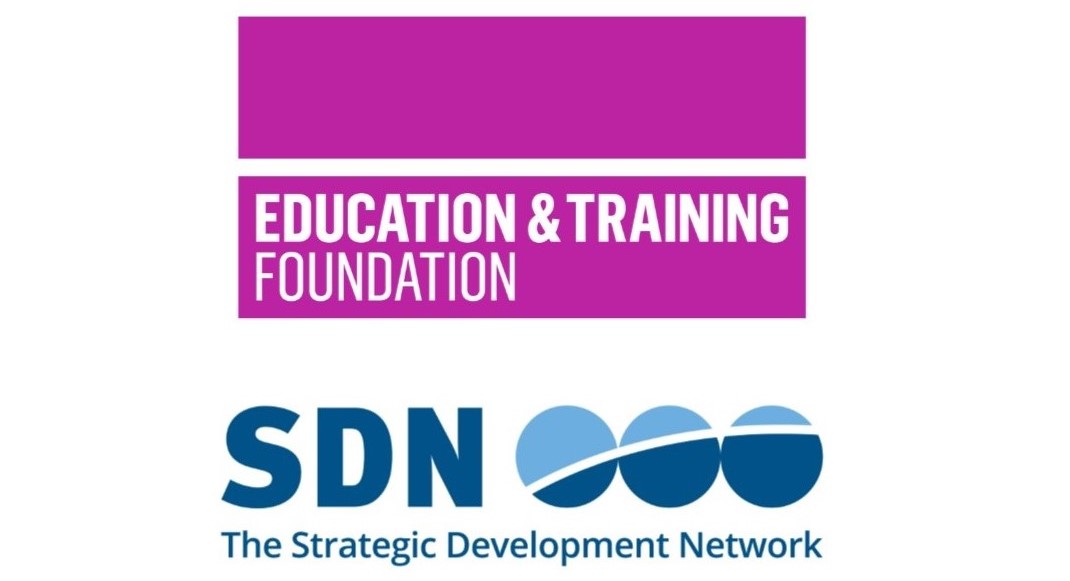 Four collaborative projects have today been launched, to explore how the digital capability of students can be harnessed to support staff in their use of technology for teaching, learning and assessment.
Funded by the Education and Training Foundation (ETF) and managed by the Strategic Development Network (SDN), the projects are an opportunity to test specific models of student-staff partnership, measure which are most effective in enhancing learning, and share the findings with the wider sector.
Vikki Liogier, Head of Learning Technologies at the ETF, said:
"One of the core training priorities, highlighted by 2,300 sector leaders and practitioners earlier this year as part of our Training Needs Analysis, was the need to use digital and new technologies more effectively within teaching and learning. This exciting pilot programme is about trialing new sustainable models – harnessing the digital capability of students to support staff in their use of technology in all aspects of teaching, learning and assessment."
The successful projects, commissioned through the programme, are led by:
Bishops Auckland College
Basingstoke College of Technology
City Lit
Heart of Worcestershire College
The four collaborative project groups include over 50 practitioners from a range of organisations, including independent training providers, FE Colleges and Local Authority providers, with at least 100 individuals involved in the student-staff partnerships.
Colin Bentwood, Managing Director of SDN, said:
"Technology can be a powerful tool in helping to underpin high-quality teaching, learning and assessment. But the technology used by students is constantly changing, requiring practitioners to be constantly learning, adapting and improving their practice. We're really excited to oversee these pilot projects – giving FE and training providers the space to trial innovative approaches, build models of student-staff partnership, and measure its impact on the quality of teaching, learning and assessment."
Projects are now starting to conduct initial practitioner research and form their student-staff partnerships, and will continue through to March 2019. Findings and practice will be shared in the coming months through a number of blogs/vlogs. The final set of practical outputs, case studies and research findings will be pulled together into an overarching toolkit in April 2019, supported by a series of practice-sharing webinars.
Details of the programme can be found here.
Any questions about the programme can be directed to SDN: otla@strategicdevelopmentnetwork.co.uk
Notes to editors
The Education and Training Foundation
The ETF is the government-backed, sector-owned national workforce and professional development body for the Further Education (FE) and Training sector. Its role is to support the continuing transformation of the technical and vocational education system by ensuring the sector has world-class leaders, teachers and trainers. This leads to ever-improving learner outcomes, a better skilled workforce for employers and a stronger economy, country and society.
We do this by improving, driving and championing the quality of leadership, teaching and training through four key pillars:
Setting professional standards, running the sector's professional membership body (Society for Education and Training and for awarding practitioners with QTLS and ATS
Supporting sector change
Leading workforce development for leaders, governors and practitioners
Providing key workforce data and research
Strategic Development Network (SDN)
The Strategic Development Network (SDN) team specialises in FE, HE and apprenticeships, supporting training and education organisations to grow, adapt and improve their provision. SDN has worked closely with 80 employer trailblazer groups and supported over 900 apprenticeship organisations and 5,000 staff to prepare to deliver apprenticeship standards and end-point assessment. In addition to programme management, SDN provides events / training, resources, consultancy and research.