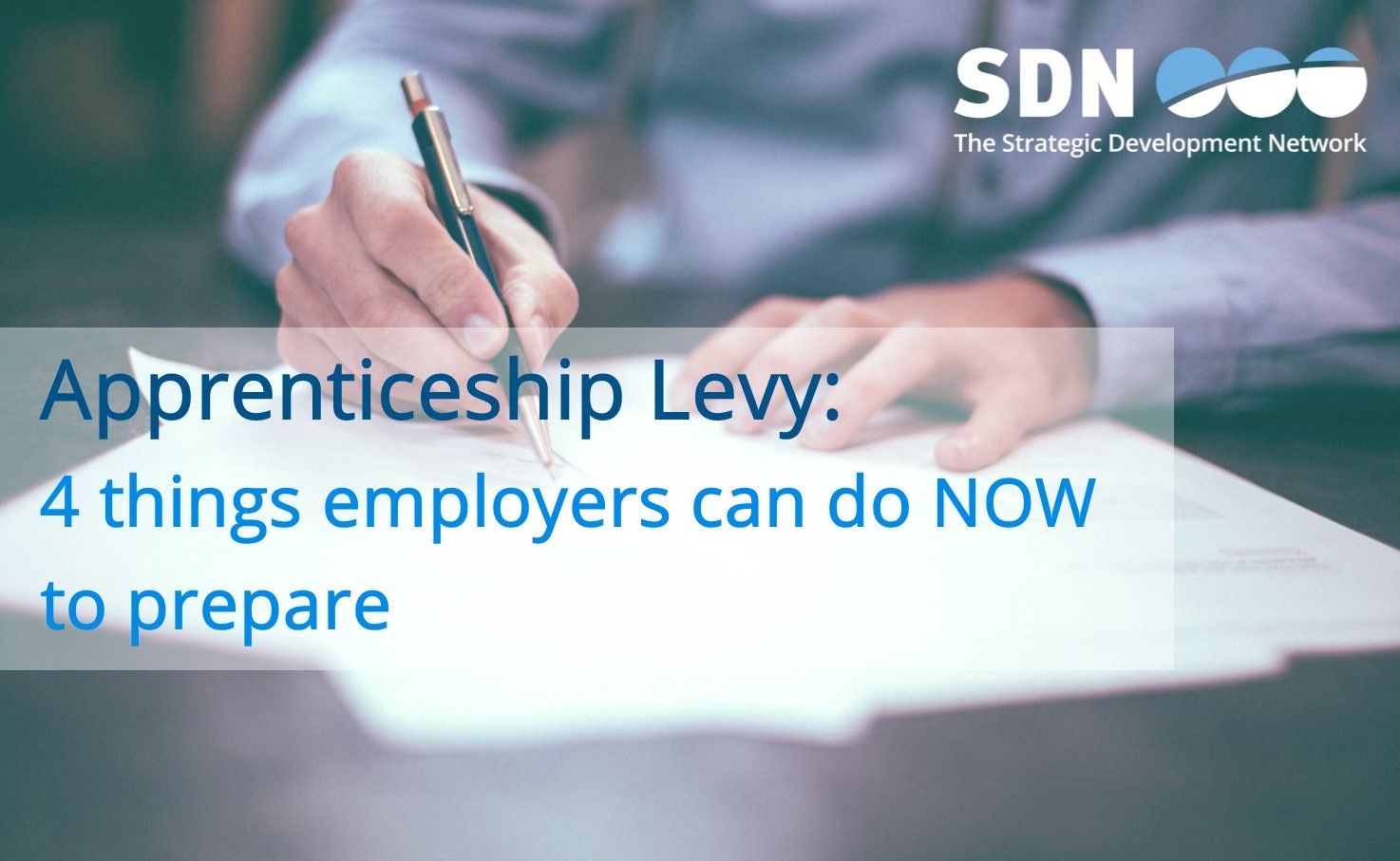 In just over ten months' time, 20,000 businesses will be required to pay the new apprenticeship levy.
If your payroll costs are over £3m annually, 0.5% will be deducted by HMRC from April 2017 to fund the government's drive for 3 million apprenticeships by May 2020. This will be a new cost to your business.
You can use your levy 'pot' to fund your own apprenticeship programme, and get a real return on your levy contribution – but do you know how?
Many employers are struggling to develop business or training plans until the government publish more detail about the levy. So we've compiled four things you can do now as a business, to prepare for the levy and make sure you make a return on your investment:
Have the right expertise in place – the world of apprenticeships is complex and often misunderstood. Do you have the right expertise in your company to help set up and manage an apprenticeship programme that truly meets the needs of your business? If not, you will need to think about either recruiting somebody with the right knowledge and expertise, train a relevant member of staff, or engage an organisation, such as SDN, who can lead and support you through the process.
Understand the impact – the levy will bring about some unintended consequences, and it's important you start to understand them now. It is likely, for example, that there will be an increase in 16-18yo recruitment as a result of the levy. You will need to consider how you attract the right number and caliber of 16-18yos that your business requires in future. You may also want to recruit degree apprentices – these are often high cost and high value, and could be an effective way of making a return on your levy contribution. However, you will need to consider the impact on graduate training programmes and other recruitment pipelines.
Develop a coordinated plan – make sure that both your HR and finance teams understand the impact of the levy and are involved in planning. Finance will have an eye on how the levy money is spent. Your HR team will be focusing on the quality of recruitment, talent management, and learning and development. It's important that all your teams and staff are pulling in the right direction, so plan together.
Sign up to the 'maximising your levy contribution' workshop – our full-day workshop on 9th June will take you through the levy in more detail and help you understand the implications for your business. You will come away from the workshop better equipped to develop a successful apprenticeship programme within your organisation. The day will be led by Tony Allen (former Deputy-Director of the Large Companies Unit at the Skills Funding Agency), and Louise Doyle (SDN Senior Associate). Spaces are limited, so register now to secure a place.
We also offer a bespoke consultancy service, to help you develop the right apprenticeship solutions for your specific business needs.  Contact us for more information.
To help employers get up to speed, SDN ran two free webinars on the levy and what employers need to start thinking through. Here's a recording of the main content:
You can also download the webinar slides here
–
SDN are leading experts in the apprenticeship reforms. We have been involved with employer groups developing the new apprenticeship standards, as well as supporting hundreds of training providers across the country.