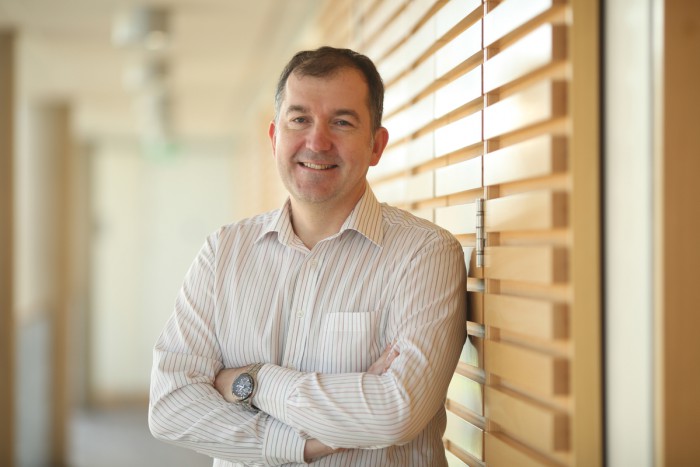 In advance of our 5-part webinar series: Preparing your apprentices for end-point assessment, SDN's Strategic Associate, Chris Cherry, provides his thoughts on where end-point assessment might be heading in light of the Covid-19 pandemic.
Understanding the fundamentals of end-point assessment
"Over the last seven years, since the very first meeting of trailblazers, much has been written and debated about the complexities of end-point assessment (EPA). For all that time the existing awarding bodies, new organisations aspiring to be assessment organisations and the network of colleges and training providers have been getting to grips with the technicalities of planning, deploying and validating assessments.
"The key to success has always been ensuring that a successful outcome of assessment – the 'pass or better' – genuinely indicates that competence has been demonstrated. This fundamental of end-point assessment can often be missed. Some practitioners tackle the assessment by imagining it as an examination and so 'train to the test'. But this misses the key nuance of EPA. The assessment should be a celebration of learning and a demonstration of the knowledge and skills achieved. Thus, success comes as a natural consequence of good training and the opportunity to demonstrate achievement forms a seamless element of that journey. It is not an abstract activity or an outlying barrier to funding. Of course, we also live in the real world where funding and affordability balance the aspiration of pure assessment and the current changes to the learning and skills world, internal and external, place further pressures on the assessment mechanisms.
Embracing innovation in end-point assessment
"From now on, whatever inevitable changes to our everyday lives are put in place, we should embrace the opportunities for innovation in assessment. There are necessities for security of assessment, validity of implementation and the all-important confirmation of genuine competence. It has been a journey compacted by the pandemic from years to weeks. Practitioners learning to assess remotely, using technology that was already readily available, but under-utilised, primarily because of issues of security, software and network firewalls, affordability of hardware and training, employer intellectual property and a myriad of other reasons. But look how responsive and cleverly creative the further education sector has been to the challenge. This can only give hope and reassurance that the evolution of innovative assessment is imminent.
"So how can we support innovation and creativity? Of course, it isn't just embracing technology. There is really no need to place a dozen tablets around a room to ensure that no interloper is hiding in a corner with cue cards or an angle is missed in an observation. It's about understanding the true purpose of the assessment and that is, and has always been, very simple. It is an objective (not necessarily independent) professional opinion that the apprentice is competent.
"My grandfather was a plumber and he described his assessment experience as, 'being able to trade in the master's name without supervision'. This competence requirement can often get lost in the assessment methods and the complex relationship between knowledge acquisition, skills refinement and behavioural attitudes. In reality, behaviours are not really a subset of skills and are often not explicitly referenced in assessment methods, despite clear policy steers that this should be so.
Webinar series will discuss the 'new normal'
"In my webinar series, I tackle the complexities of preparation for EPA both in terms of existing cultures of high stakes assessment but also in the new future in which we find ourselves. To be successful in planning for assessment it is important to get the basics right. I've mentored and trained in excess of four hundred practitioners form training organisations and industry, and in doing so I have identified the key components of success as well as the common pitfalls and unintended consequences.
"Planning and preparation are, unsurprisingly, still the keys to success for assessors and trainers alike. Properly 'decoding' the assessment plan, knowing the roles and responsibilities and the subtleties of the assessment methods are essentials. Not all assessment organisations interpret methods the same way. A professional discussion has a number of interpretations in plans and there seem to be no two observation protocols the same!
"I will be discussing the key questions to ask your preferred EPA organisation, to challenge them on their use of technology, the validity of their assessments and making it all work with your employer. I challenge some conventional thinking on the assessment methods and weave in some underpinning theory to help elucidate the underlying purpose of the assessment. I will discuss grading and its use and limitations and wherever possible I include examples from my own practice, examples from the work of others and give every concept a practical application to your own practice.
"You will hear from Tom Burton and Hilary Mosedale about the complexities of assessment from the perspective of an EPAO and an apprenticeship provider. Both offer practical, down to earth and, above all, realistic insights into making assessment happen."
5-part webinar series: Preparing your apprentices for end-point assessment
Click the link for more information and to register for the 5-part webinar series: Preparing your apprentices for end-point assessment.
Starts: 26th May, 12.30pm
Facilitator: Chris Cherry