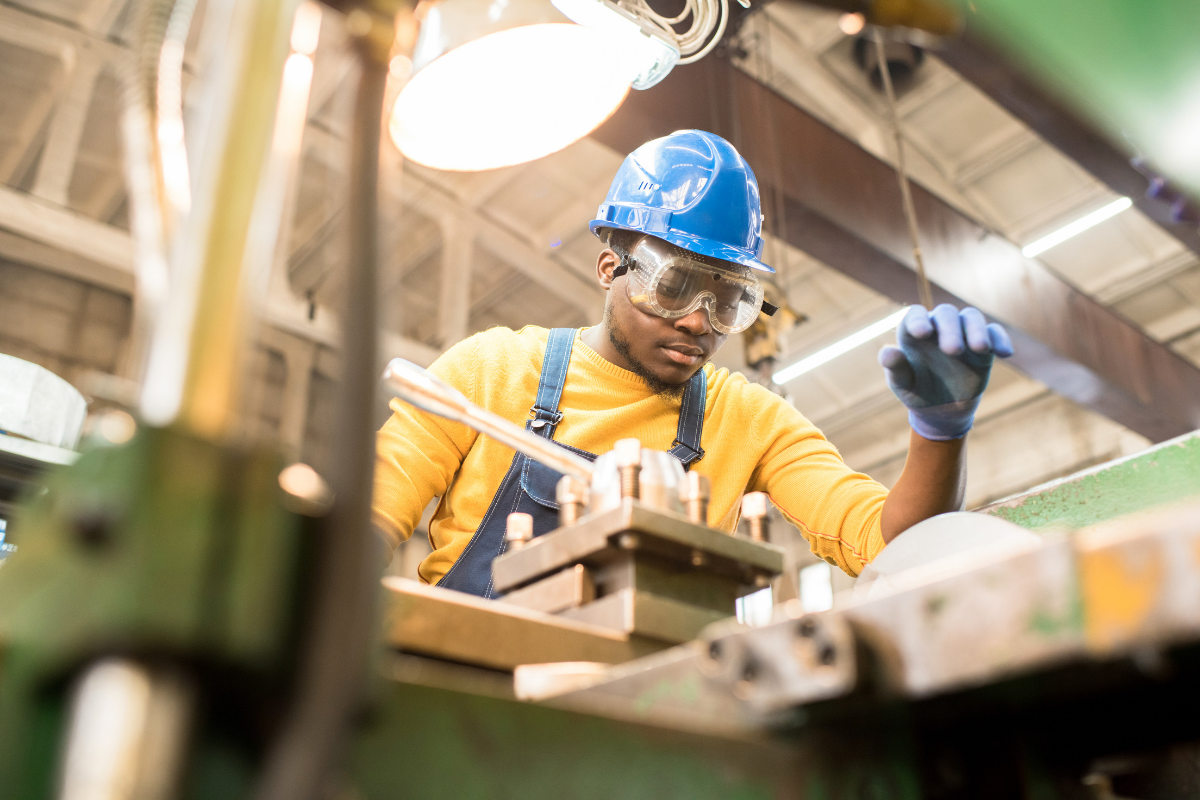 With apprenticeship levy credits expiring each month, it can be tempting to either bury your head in the sand and write the levy off as a tax or spend hours and hours championing apprenticeships in a scatter-gun approach – persuading all and sundry to take part in training without a business case behind the investment.
The truth is, apprenticeship training is a long-term commitment, so taking a long-term view of your levy spending is a wise approach.
This blog looks at how apprenticeship training should be considered as part of your workforce planning cycle and helps you identify where apprenticeships could improve recruitment, retention and productivity issues…
Link apprenticeship training to your business plan
Apprenticeships are designed to create competent staff in a particular role over time. They are not a quick fix. So, with that in mind, don't think about what you need today, but look at your long-term business direction. What does your company's workforce need to look like in 3-5 years' time so that it is functioning at its best, and which departments need support to get there?
Is there an ageing workforce in some departments? Why is staff turnover in some roles so high – is there a better way to recruit to these roles? What about new legislation or technology – do staff need training to cope with tomorrow's work environment?
Understanding tomorrow's challenges helps you decide where training is needed now for new and existing staff and if apprenticeships are the right route to support.
Capture all training currently taken by staff
Next, look at your existing training spend. You probably are already paying for staff to take qualifications that are mandatory for their role. Training for these qualifications could form part of an apprenticeship and come from your levy pot, so work out if these roles would benefit from comprehensive training.
It's a good idea to consider what training staff are paying for themselves too. It might be a case that your company could pay for an employee's chartered or professional training, as part of an apprenticeship, which would improve loyalty and staff satisfaction.
Use apprenticeships to support progression
Many people leave an organisation because they can't see a route up the career ladder. Replacing good staff is expensive, so be honest with yourself and decide if there is an obvious pathway for all staff to progress if they have the desire to do so.
Apprenticeships can support this process, allowing you to take staff with the right attitude and ambition and investing in them with apprenticeship training to prepare for more senior positions.
For example: You think that promoting your best salesperson from the sales floor to a management role will mean sales decline because they aren't on the ground, but you know you'll lose them if they are always overlooked for promotion. Integrating team leading apprenticeships can support this person learn management skills and allow them to stay motivated and pass on their sales tips so the whole team benefits.
Return on investment and Key Performance Indicators
By now you should have a list of three or four roles apprenticeship training might support. Before calling training providers and talking through with department leads, have a think about measuring return on investment.
It's really important that the apprenticeship training works for the business, so using KPIs to measure success is a good way to make sure you're getting good value for money.
You may already use key performance indicators for things like profit, productivity, retention and customer satisfaction, so monitor how much these things improve as you integrate an apprenticeship programme.
Training affects individual performance as well. Setting and reviewing individual targets at apprenticeship reviews can demonstrate how far a person has progressed.
What next?
SDN provides specialist support to employers that want to explore how apprenticeships and on-the-job training can improve business productivity, staff retention and satisfaction.
Our work includes:
Auditing apprenticeship levy spend opportunities. This involves looking at training and skills requirements across an organisation and suggesting how to embed apprenticeship provision to maximum effect. We can also support your procurement process for identifying suitable training providers.
Helping large businesses become 'Employer Providers' and deliver outstanding apprenticeship training. This often involves reviewing existing training programmes, setting up the systems and structures, becoming a government-approved provider, supporting you with compliance, developing curriculum materials, staff training and more.
Supporting employer bodies to increase apprenticeship uptake in their industry. This can include marketing campaigns to employers, looking at non-traditional apprenticeship delivery models, such as Apprenticeship Training Agencies, or bringing levy payers together to troubleshoot apprenticeship needs and create a large enough cohort for providers to deliver.
For an informal chat about your requirements and details of some of the employers we've worked with, contact hello@strategicdevelopmentnetwork.co.uk