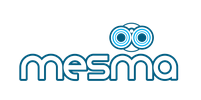 Put plans into action and improve what you do
Huge reforms are being made in our sector. Providers are having to understand, plan and implement changes, whilst maintaining high-quality delivery. And that's before Ofsted come to call.
Implementing change and being ready for Ofsted inspections relies on you having accurate internal self-evaluation and robust improvement plans.
That's where the SDN-Mesma partnership comes in. Mesma are a team of quality assurance experts who have developed a series of online tools to help drive your self-assessment and improvement planning. They specialise in apprenticeships too.
Are you a senior leader wondering how to make the organisational changes needed to move from apprenticeship frameworks to standards?
Reform is a new online tool based on our experience helping over 2,000 apprenticeship staff from 600 providers prepare for the reforms.
The tool allows you to:
Undertake a self-review against a tried and tested apprenticeship reforms framework
Have oversight of all departmental implementation plans at the touch of a button
Identify areas of strength and development with ease
Access resources and cases studies to help the planning process
Review progress and take actions where it's needed
Collaborate between peers and other providers