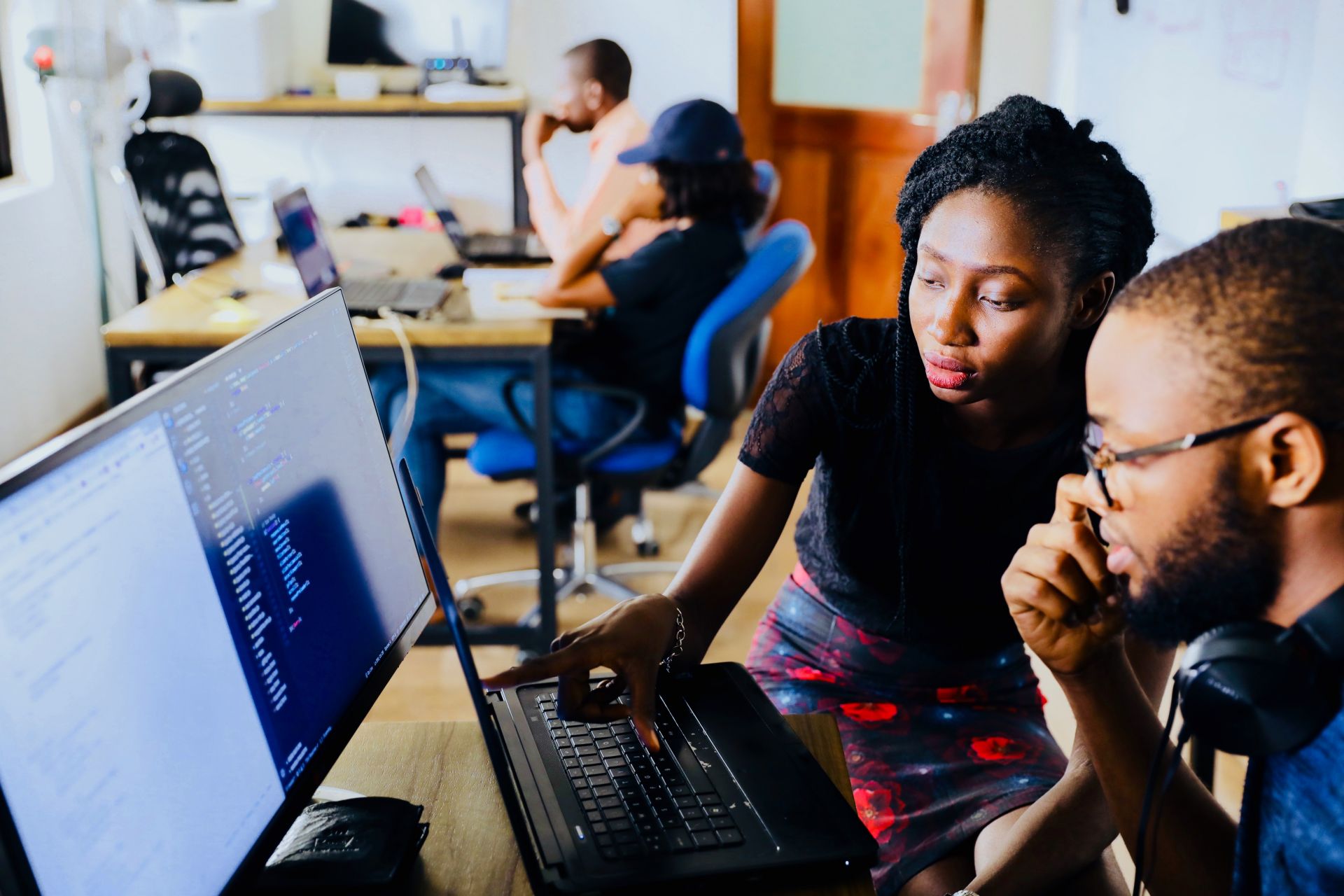 As an apprenticeship manager or trainer, you'll probably be using quite a few different tools and platforms for apprenticeships. Regularly reviewing the technology you use is an important part of improving your offer to apprentices / employers and the effectiveness of your teaching, learning and assessment.
So where might you start? In this blog – drawing on the excellent JISC apprenticeship toolkit – we've set out four areas with a number of questions and suggestions for you to consider under each one.
Technology in the workplace
Questions
How do you keep up-to-date with the latest workplace technology, and how is this featured in your training?
How do you adapt your curriculum to include the technologies apprentices will use in their workplaces?
What technology do you use with employers to keep them briefed on apprentices' training and progress and their own responsibilities?
Possibilities
Making sure staff are occupationally competent and understand the latest industry trends and technology is essential. The ETF's industry insights work is a great way to support staff explore this
E-forms and digital signatures can reduce the administrative burden for employers
Look at ways to make more effective use of online meetings with employers
Exchanging data in secure systems instead of emails is essential. How might you share ongoing data (e.g. progress data) in a way that is easily accessible at any time?
Technology for planning apprenticeships
Questions
What tools do you use to aid the induction?
What platforms do you use to cover important regulatory requirements like health and safety, and safeguarding?
What tools aid you with initial assessment? How does this help you identify prior learning in a way that links into your compliance, curriculum and quality processes?
Is there any specific technology to aid apprentices with health issues, special educational needs or disabilities and to make reasonable adjustments?
What methods and technology do you use to formulate and update the Individual Learning Plan (ILP)?
Possibilities
An online induction pack is easy to use but not easy to lose and available on demand
Virtual reality taster sessions can add an engaging dimension
Self-assessment tasks embedded in online learning resources build learner confidence
An e-ILP can show progress against target at a glance – for apprentices, providers and employers
Online diagnostic tools such as WEST or BKSB help to develop and assess levels of English and maths
Online tools can support learners with print impairment, sensory, concentration or memory difficulties.
Technology for apprenticeship delivery
Questions
How do you use technology to offer a mix of accessible and engaging learning activities and resources? Are these available online? Are they mobile friendly?
How and where do you record objectives, targets and feedback?
What technology do you use to host three-way reviews with apprentices and employers?
How does the apprentice capture and evidence their learning?
Does your system capture all the evidence you need for compliance, quality, awarding body requirements and the end-point assessment?
Possibilities
Digital tools to aid evidence capture and feedback
Replication or simulation of authentic tasks that would otherwise be too costly, difficult or unsafe to do in training (virtual reality has helped to drive this forward)
Virtual peer groups allow apprentices to learn from each other
Digital recording allowing playback many times to help understanding. This can be helpful when English is not the first language or when learning is disrupted
Multi-media evidence offers many ways to evidence skills and behaviours
Technology for apprenticeship assessment
Questions
What online assessment tools do you use for formative and preparatory assessments?
How do you capture evidence and mandatory requirements for the the Gateway?
How is this information transferred to the EPAO in a safe and GDPR-compliant way?
What technology will the apprentice need to use for end-point assessment? How are you helping them to be familiar with it before their assessment?
Possibilities
Awarding organisations have an increasing preference for digital approaches
Online knowledge assessments can be marked in seconds, and can provide valuable trend data
Online tests can provide intelligent 'branching' activities based on apprentice's answers and point apprentices to further resources for self-study
Online tools offer apprentices the opportunity to practice what they will experience at the end-point
Online criteria and marking rubrics support trainers to grade objectively
Timely EPA can be offered as soon as the apprentice is ready, with platforms available that support secure data / evidence transfer to the EPAO
Your digital strategy
You're going to be working with colleagues in different roles using different systems as you do this. It's definitely not a one-off either, so we would recommend at least an annual provider-wide technology review timed to support your programme and curriculum planning at least a year ahead.
As you conduct the review, it's essential to explore how different systems will interact with each other. Although technology can open up new and exciting learning opportunities for apprentices, it's important that any new platforms helps to reduce administrative burden, rather than increase it.
Further support
JISC (the lead organisation for digital solutions for UK education and research) has developed two toolkits to show how the effective application of digital technologies can support apprenticeship at level 2 and 3, and for higher and degree apprenticeships at levels 4, 5 and 6. JISC Apprenticeship Toolkit. We highly rate these resources – they are visual, clear and practical – and are well worth spending some time with.
If you want to talk through any of these questions, or need one-to-one support to develop your digital strategy, do reach out – we work with some great sector partners on this.