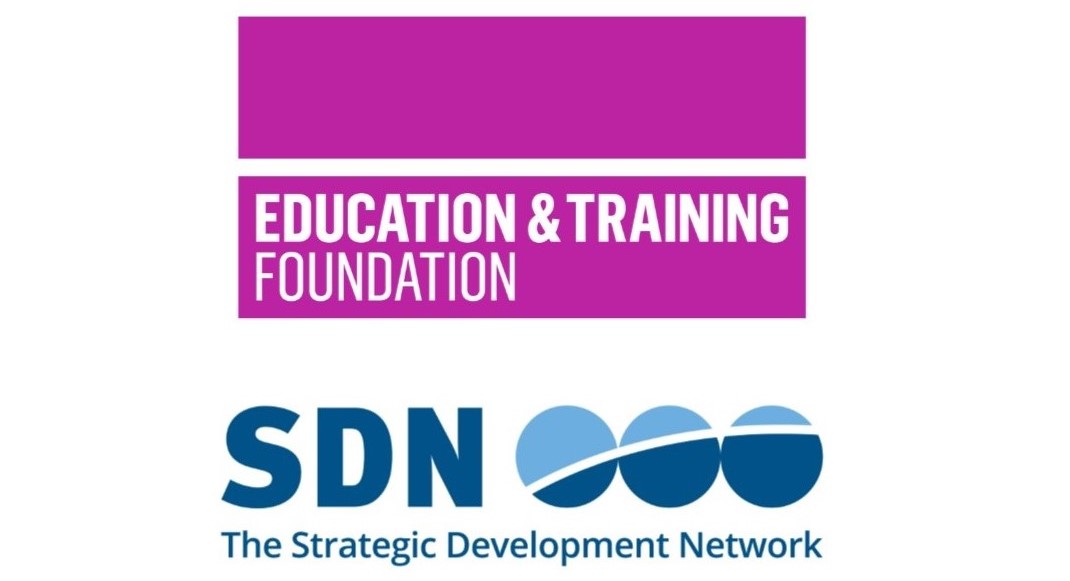 Ten collaborative projects have now been commissioned to investigate the fundamental shift in teaching, learning and assessment of new apprenticeship standards.
Funded by the Education and Training Foundation (ETF), the projects are an opportunity for over 100 practitioners to explore, understand and share what outstanding looks like in the new approach to apprenticeships.
Each of the projects is focused on one or more programme themes:
Collaborative approaches to teaching/training, learning and assessment between providers and employers
Curriculum development based on the new standards
Monitoring and assessing the progress of the apprentice
Outstanding technical pedagogy in apprenticeship delivery
Julie Gibbings, Head of Teaching, Learning and Assessment at the Education and Training Foundation, said:
"The new standards represent a fundamental shift in the way apprenticeships are delivered. Employers play a central role, and new organisations now form an important part of the system, including end-point assessment organisations and universities. We are delighted that such a diverse and high-profile range of organisations is involved in the projects – including apprenticeship providers, colleges, universities, employers (such as British Airways, The National Theatre), local authorities, regional networks and end-point assessment organisations."
The successful projects are exploring the following areas:
| | |
| --- | --- |
| Aim Awards Assessment | Effective preparation and delivery of end-point assessment |
| Chichester College | Developing the apprentice's behaviours and mindset |
| Plumpton College | Development of contextualised English and maths with the employer and its impact on pedagogy |
| Shipley College | Monitoring and assessing the progress of apprentices |
| ZHQ Ltd | Effective curriculum design with the employer, in the context of the workplace and job role |
| Kendal College | On-programme assessment to develop professional skills and behaviours |
| CMS Vocational Training (with WYLP) | Effective training planning with the employer |
| Sheffield Hallam University | Designing the curriculum with the employer without the qualification structure in place |
| Profile Development and Training (with KATO) | Induction: Designing and mapping on and off-the-job training with the employer |
| Derbyshire Adult Community Education Service | Effective mentoring support in the workplace |
Kathryn Gundle, Head of Quality at Remit Training (and member of the OTLA Research Oversight Group), said:
"As a national apprenticeship provider who has started to deliver the new apprenticeship standards, we have experienced first-hand some of the challenges and areas for exploration that are required. We are really excited that these ten projects are tackling these topics head-on, and look forward to drawing on the research findings, practice and resources that emerge."
Projects are in the early stages of their practitioner-research and will continue through to January 2018. Findings and practice will be shared in the coming months. The final set of practical and research outputs will be pulled together into an overarching Practitioner Toolkit by the Strategic Development Network (SDN) in early 2019, supported by a series of practice-sharing webinars.
Press contact: Tim Chewter E: tim@strategicdevelopmentnetwork.co.uk T: 07495 345 591
Notes to editors
The Education and Training Foundation
The ETF is the government-backed, sector-owned national workforce and professional development body for the Further Education (FE) and Training sector. Its role is to support the continuing transformation of the technical and vocational education system by ensuring the sector has world-class leaders, teachers and trainers. This leads to ever-improving learner outcomes, a better skilled workforce for employers and a stronger economy, country and society.
We do this by improving, driving and championing the quality of leadership, teaching and training through four key pillars:
Setting professional standards, running the sector's professional membership body (Society for Education and Training and for awarding practitioners with QTLS and ATS
Supporting sector change
Leading workforce development for leaders, governors and practitioners
Providing key workforce data and research
Strategic Development Network (SDN)
The Strategic Development Network (SDN) team specialises in FE, HE and apprenticeships, supporting training and education organisations to grow, adapt and improve their provision. SDN has worked closely with 80 employer trailblazer groups and supported over 900 apprenticeship organisations and 3,000 staff to prepare to deliver apprenticeship standards and end-point assessment. In addition to programme management, SDN provides events / training, resources, consultancy and research.