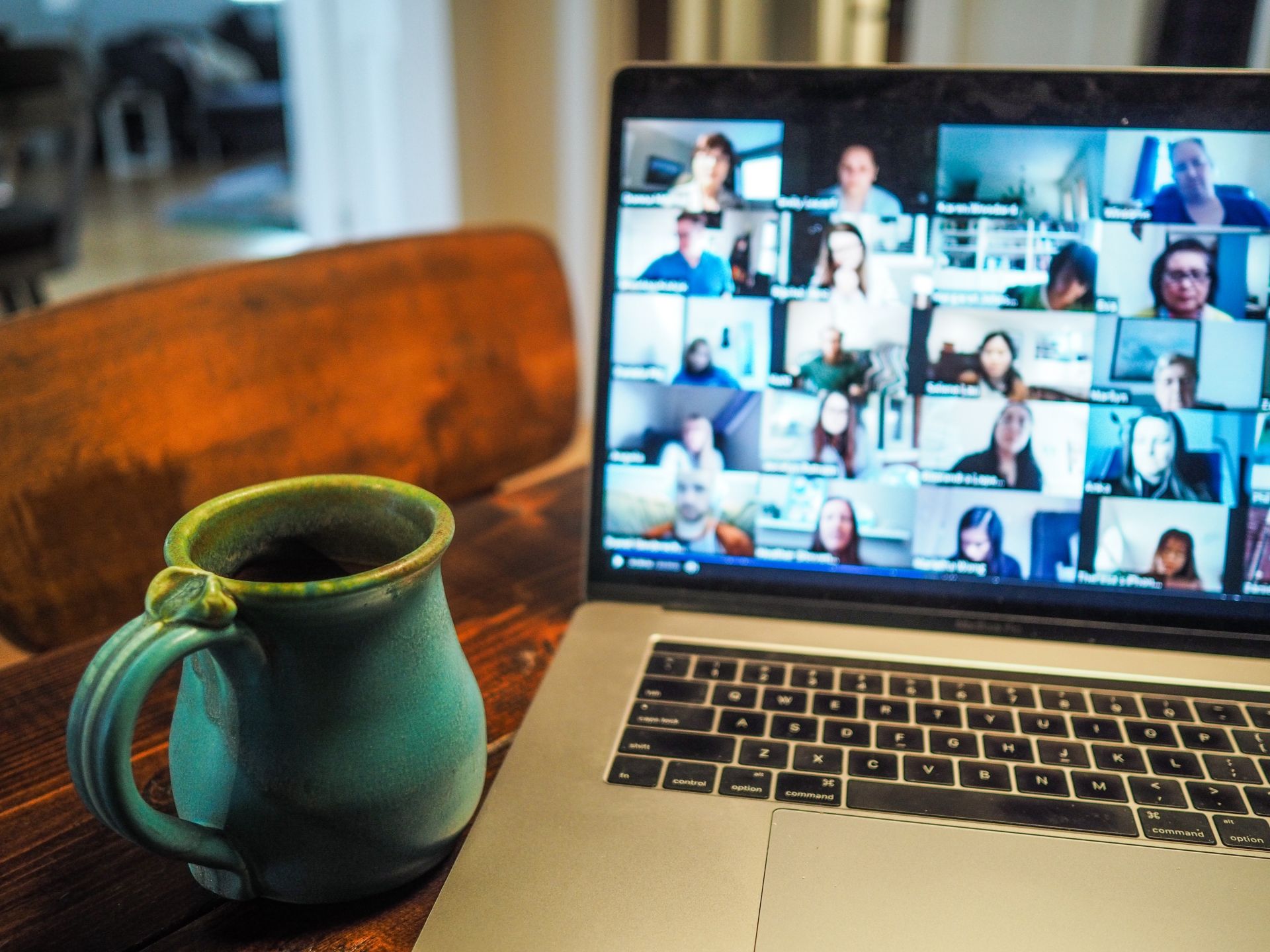 This event has finished.
We have new and repeat events coming up, should you wish to register your interest in future dates, please email: events@strategicdevelopmentnetwork.co.uk
For a list of all upcoming events, click here.
---
Whether you're a trainer delivering sessions for your learners, or a manager presenting to colleagues, knowing how to confidently deliver online presentations is an essential skill.
Doing this online, rather than face-to-face, can feel very different and needs a different set of skills.
On Wednesday 26 May 2021 at 10am-11am we're hosting a 1-hour webinar with one of the best presenter trainers there is. Having produced and trained some of the leading TV presenters on the BBC/ITV, Gareth Davies will be sharing some insightful strategies and practical tips on how to present to screen.
During the session, we'll cover:
How to present with impact and personality online
How to develop your own personal presenting style
How to ensure that your presentations work with the brand of your business
How to write good content
How to structure your presentation so it keeps your viewers engaged
How to frame, light and set up your shot so it looks and sounds professional
You can book onto the webinar for £55 (+vat).
If you have several staff who would benefit, let us know and we'll send you details of the most cost effective way of accessing the session.
Facilitator
Gareth Davies has worked in the media for over 25 years, as an Executive TV Producer and a Communications Coach/MD of The Presenter Studio.
Gareth is one of the UK's best-known TV Executive Producers and has produced award-winning series for the BBC, ITV, Channel 4, and SKY.  His hit shows include big Saturday series like Strictly Come Dancing, to events like The BAFTA Awards, to hard-hitting documentaries for C4 and Gareth is also a former BBC NEWS journalist and reporter working out in LA, and NYC.
Gareth has produced some of the media's biggest names – top presenters like Graham Norton, Claudia Winkleman, Zoe Ball, Sara Cox, Tess Daly, Mel Giedroyc to music stars like Kylie Minogue to sporting legends like Colin Jackson CBE to international chefs like Jamie Oliver and Raymond Blanc.
As the MD of The Presenter Studio Gareth has coached some of the world's biggest brands on presentation skills and media training – Prudential PLC, ASOS, Lush Cosmetics, GQ, British Vogue, Porsche, Red Bull, The Huffington Post, NIKE, Virgin Business, Sage, AOL, AOC, The Guardian, Huffington Post, and The Telegraph.
Gareth works with his clients on both the delivery of a presentation (or interview or speech) and the content – without a great script the rest falls down.  He has 360-degree approach to his coaching and looks at every aspect of 'you' – from personal branding, the brand of your business, your customer, your messaging, and your competition…
Why an SDN webinar?
SDN works with partners, such as The Presenter Studio to bring together top-quality specialists to support the FE and skills sector. We've worked with 1,000 training providers and over 5,000 practitioners over the last few years – allowing us to share practical insights and support you to take action.
Payment
To keep prices down, payment for the webinar  must be made online via credit card (book below). If you are a public sector body (e.g. Local Authority) who is unable to book via card, please email us on: events@strategicdevelopmentnetwork.co.uk
Terms and Conditions
The Terms and Conditions (including our refund policy) for SDN events and webinars can be found here. When you make a booking, you agree to these Terms and Conditions (including those who request a booking via email and invoice)
Any questions, please email the SDN events team: events@strategicdevelopmentnetwork.co.uk