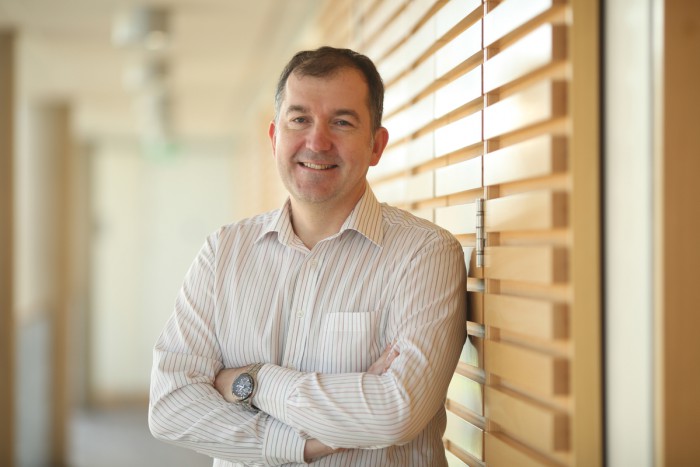 Professional discussions or interviews feature in the majority of apprenticeship assessment plans and play a pivotal role in assessing the apprentice's competence. Yet there are persistent misunderstandings of the key differences between the two EPA methods that on-programme assessors must be aware of, so they can prepare apprentices adequately.
In this blog post, SDN's Strategic Associate, Chris Cherry, highlights the key differences between professional discussions and interviews and offers some practical advice to help you prepare apprentices so they are able to show their best selves on the day of assessment.
What are the key differences between interview and professional discussion?
Whilst interviews and professional discussions both involve apprentices verbally responding to an independent end-point assessor to demonstrate their competency, they are actually quite different.
Interviews are usually a more formal and uniform assessment method. They are often set-up just like a job interview with more focused questions and usually form the final element of the end-point assessment period. The same questions are asked of all apprentices whatever their employment context.
This makes interviews 'high stakes' as they are aimed at confirming a competence judgement, or to agree whether an apprentice is deemed competent or not. In some cases, the interview may also form part of a registration process with a professional body which increases the pressure on the apprentice.
By contrast, professional discussions are a more free-formed journey through the apprentice's knowledge and experience, guided by the assessor but primarily led by the apprentice. The outcomes are not set, and the onus is on the apprentice to drive the competency assessment.
They also allow assessors to understand whether the apprentice understands the context of the knowledge needed to achieve the standard. Some professional discussions flow from observations of practice and so can be focused on applied skills as well.
Preparing for an end-point assessment interview
Interviews are a fairly reliable method of end-point assessment because they have a set structure and standard questions which may already be known to the apprentice. However, they are still dependent on the assessor to manage them effectively and this should be considered when preparing apprentices on-programme.
The mental preparation of the apprentice is particularly important. To perform at their very best, they need to be (and feel) prepared, relaxed and confident in the material, their own work and the context of their employment
It is also important to make sure apprentices ask for questions to be rephrased and to practice elaborating on their answers to achieve higher grades. It doesn't hurt if they ask to return to a question to offer an alternative example, or to supplement an answer if they feel they have something more to offer.
It is likely that an end-point assessor will give apprentices a few 'bites of the cherry' to answer a question adequately, so working with apprentices to recognise these prompts will allow them to draw out higher-level answers when needed. Assessors will not lead apprentices to an answer but will use cues to help the context. It is worth practicing this technique with apprentices.
Preparing for an end-point assessment professional discussion
Professional discussions are actually highly structured, but this is mainly focused on the preparation of themes and ensuring that required competencies are covered in the planning. This makes the session feel less formal but means the apprentice has to be well prepared to talk about competence areas that the assessor will want to be covered by the apprentice.
Apprentices should be encouraged to think about the breadth of their knowledge in advance of end-point assessment, so they are able to apply different contexts to the answers they give in a professional discussion.
Are you a qualified vocational assessor looking to conduct end-point assessment in the future, or prepare apprentices for it?
This April, we will be running a Level 3 Award in Undertaking End-Point Assessment which will provide you with the building blocks to carry out end-point assessment in future and help you to get ahead of the game. If you're preparing apprentices for end-point assessment on-programme, the course will give you a useful insight into what apprentices will face.
Here's what the course covers:
Understand the principles and practices of end-point assessment as part of an apprenticeship standard
Understand different types and methods of end-point assessment
Know how to plan end-point assessments in line with the apprenticeship standard and assessment plan
Be able to make end-point assessment decisions
Understand quality assurance of the end-point assessment process
Visit the Level 3 Award in Undertaking End-Point Assessment page for more details.
If you have several staff who would benefit, let us know and we'll send you details of the most cost effective way of accessing the series. Any questions, please email the SDN events team: events@strategicdevelopmentnetwork.co.uk